The red carpet of any award show has the ability to bring out the best and worst outfit ideas. What may seem like a great idea can actually pan out into a terrible one, but you won't really know until the photos are out there in the wild, all the for internet to judge. The people on this list have us scratching our heads, wondering what they were thinking at the time, and how these outfits came to be.
CeeLo Green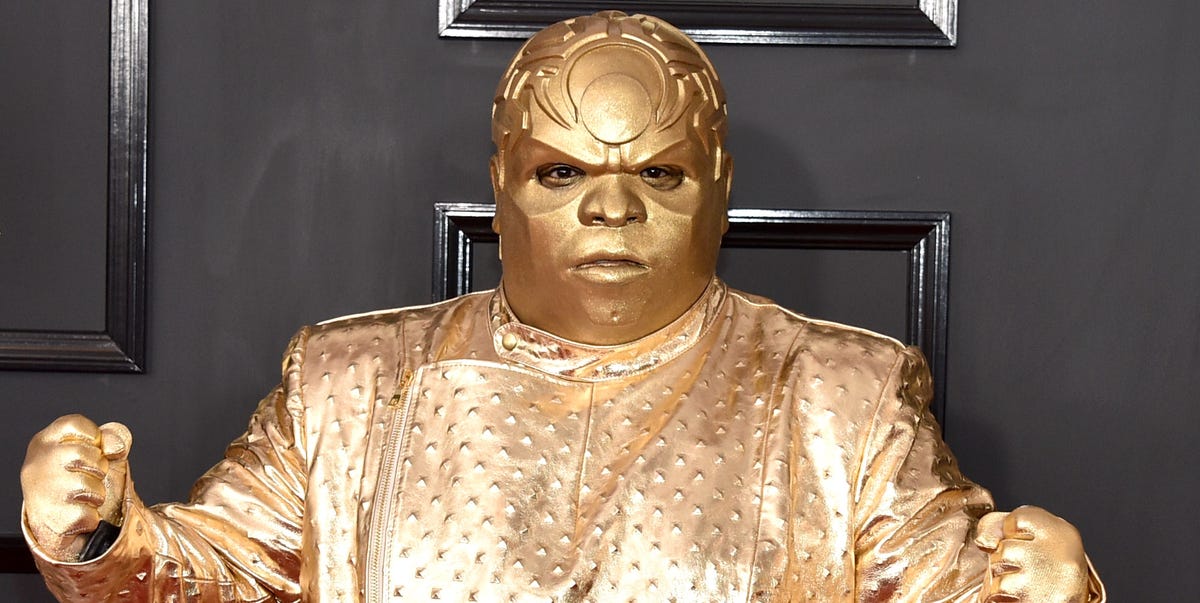 All gold everything? Not really sure what to think of this outfit idea. Dressed in all gold from head to toe, complete with a mask that looks like it belongs to a villain, CeeLo Green stunned onlookers as he walked the red carpet. No clue what he was trying to achieve here, but I don't fully hate it. Just wondering what the story behind the look was.
Joy Villa


Red carpets are all about making a statement, and Joy Villa made a broad statement with her outfit. The literal statement of "Make America Great Again" followed by showing her support for the president on the back of her dress. That's one way to make a statement.
Girl Crush


Originally, I had no clue who this was, but turns out that this odd outfit worked out in her favor, as now the internet is out there mentioning her name. Reminiscent of the indoor playgrounds of your local ball pit, this outfit confuses me. Other than its odd look, it looks very uncomfortable to sit and walk in. I do applaud the effort of getting her name out there, so kudos on that.